SATURDAY MARCH 17TH 2012: w/ the Raincoats, Grass Widow, and Stay Calm @ the Star Theater (13 NW 6th). Should be fun!
SATURDAY OCTOBER 22ND 2011: Shred Fest PDX! At Troubadour Studio. So many other rad bands!
SATURDAY OCTOBER 29TH 2011: HEAVY METAL LADIES NIGHT! At Sloan's Tavern (36 N Russell) w/ Anastatica and DJ Kit Fisto. 9pm.
SATURDAY OCTOBER 8TH 2011:
Fall Into Darkness fest w/ Acid King, Premonition 13, and Witch Mountain. 8:30pm, 21+, $10/12 @ Rotture (315 SE 3rd Ave).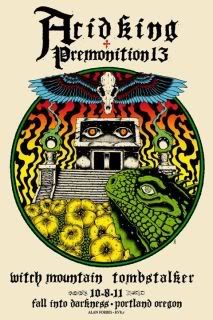 SATURDAY JULY 30TH 2011:
Backspace with Aranya and Lickity! Aranya album release.
SUNDAY JULY 24TH 2011:
At WTF Bikes (SE 11th and Clay) w/ Magic Johnson, Kusikia, Takhoma, and Forever. All-ages, $3-5ish, 8:00.
MONDAY JULY 11TH 2011:
The Tube (18 NW 3rd Ave) w/ The Fucking Ocean (SF) and DJ Party Dogg. $3, 9:30pm, 21+.
MONDAY JULY 4TH 2011:
Johnny X and the Groadies, Purple Rhinestone Eagle, Stag Bitten, and us! At Type Foundry.
SATURDAY JULY 2ND 2011:
(WE CANCELLED! SORRY!) Show at Old School Pizzaria in Olympia (108 Franklin Street Northeast) w/ HPP, Blues Druid, and Collin Crowe. $5.
FRIDAY JUNE 24TH 2011:
HEAVY METAL LADIES NIGHT! At Sloan's Tavern (36 N Russell). Bands start at 9! Come hang out and listen to DJ Michelle Machette, too.
SUNDAY JUNE 5TH 2011:
Tonic Lounge (3100 NE Sandy) w/ Blues Druid and Fucking Lesbian Bitches. 8pm. $3.
SATURDAY MAY 28TH 2011:
Punk Start My Heart 1 year anniversary show! With Fagatron, Forever, NO/HO/MO, Fucking Lesbian Bitches, Fabi with Katherine and Nsayi, and Little Horns. Starts at 7pm and it's at In Other Words bookstore. Bring about $5 to donate.
FRIDAY MAY 27TH 2011:
New Mutants art show at Work/Sound (7th and Alder). We play at 9ish! Free!
SATURDAY MAY 14TH 2011:
Females of Color Fest! At WTF Bikes (1114 SE Clay). We're playing the second night of this fest. Music starts at 7:30? We'll play around 9:30? It will be about $3-5. Come see lots of other amazing bands on this night and the night before.
THURSDAY APRIL 28TH 2011:
Food For Thought Cafe (in PSU Smith Center basement) w/ Abiku, JonnyX and the Groadies, and Negative Queen! Starts at 7pm. FREE.
MONDAY FEBRUARY 14TH 2011:
Show w/ NEGATIVE QUEEN and GLOOMWEAVER at Black Rose Infoshop (4038 N. Mississippi Ave. PDX). Show starts at 7pm and is ALL AGES. $liding scale (benefit for Black Rose).
THURSDAY DECEMBER 16TH 2010:
Show at Mississippi Pizza! With Dark Entries. Starts at 9pm and it's $5.
>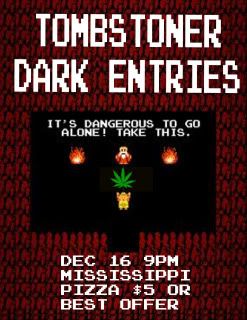 THURSDAY NOVEMBER 4TH 2010:
Feminist art show benefit for the Rock 'n' Roll Camp for Girls! At the East End (203 SE Grand Ave). Show starts at 9.
FRIDAY OCTOBER 29TH 2010:
We're going to be playing at Sloan's Tavern for a special Halloween edition of Heavy Metal Ladies Night. Fucking Lesbian Bitches and Palo Verde will also be playing and Gina Bling is gonna DJ! This will be really fun. Bands will start early, so around 8:30.
SUNDAY SEPTEMBER 19TH 2010:
Not Enough! music fest at The Waterheater (750 N Fremont ST Portland, OR). This is a rad two-day festival starting on Saturday the 18th. We're playing last on Sunday, so we'll go on at about 9.